Signature Coffee Bundle (8oz x 3 Pack)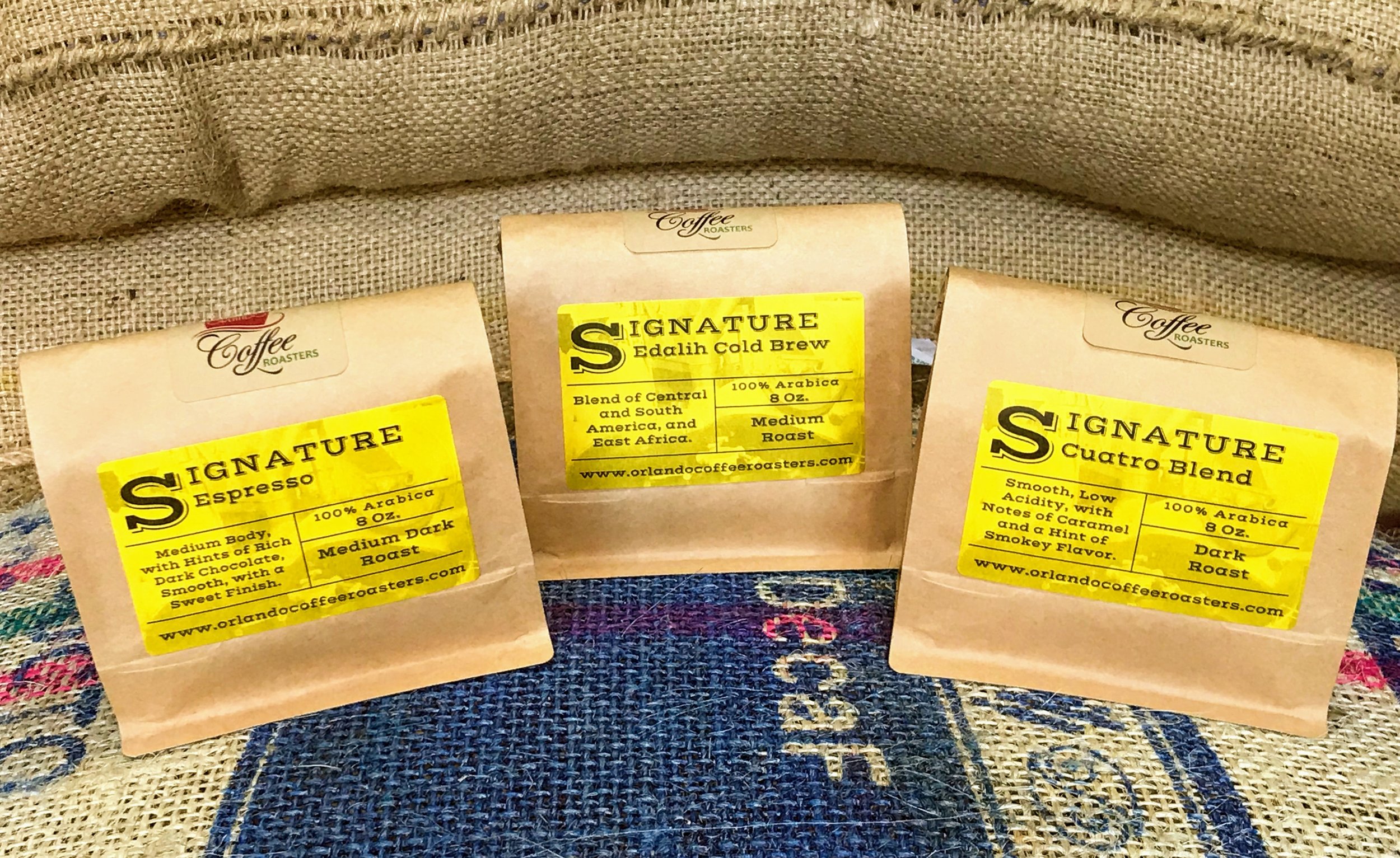 Signature Coffee Bundle (8oz x 3 Pack)
Don't know what to try first? Get our Signature Coffee Blends to explore our roasting notes and taste what makes Orlando Coffee Roasters one the best coffee roasters in Orlando Florida.
This Signature Blend Bundle includes:
-8 oz of Signature Espresso Blend a medium-dark roast, delicious dark chocolate notes and sweet finish. Perfect for your morning cup.
-8 oz of Signature Cuatro Blend a Dark Roast excellent for those who like low acidity and hints of caramelized smokey notes.
-8 oz of Signaute Edalih Blend, a Medium Roast great for Cold Brews!